Healthy and modern kitchen
Kitchen with a long tradition
Campos Catering is a family business that lives for quality food. Under the leadership of experienced chef Milan Pospíšil, a team of gastronomic enthusiasts work to bring an attractive menu and meet the specific needs of all customers. They cook hundreds of meals a week. Until recently, however, they processed each order manually, either by phone or in person.
Assignment
Custom ordering system
The kitchen has a lot of regular customers and accepts dozens of orders every day. It can provide up to 400 cooked lunches every day. Can you imagine handling every order over the phone or in person? This time-consuming work could be solved by the ordering system on behalf of Campos Catering, which is why they turned to us.
Our motivation is to create the simplest possible ordering system so that even retired people without technical knowledge can order food. At the same time, it is necessary to make the work process of the kitchen as easy as possible. The chef must have a daily overview of the dishes to be cooked, including information on their packaging. All this will be provided by our system, without a single phone call or personal contact.
30 %
More profit than using a paid service
100%
GDPR support, according to current European legislation
How does the order process work?
Ordering on-line
The order can be easily created in two steps. Just choose the food and fill in the contact details. That's it. The order is saved in the system and the user receives a confirmation e-mail.
Order management
In the content management system, Campos Catering owners have an overview of all orders. They can search and filter in them and thus keep their accounting in the best shape.
Chef's organization system
The content management system includes a planning module for chefs, which has a clear summary of how many meals need to be cooked for a given day and how to pack them. Thanks to this, he can throw away paper and a calculator and devote himself fully to cooking.
Result
Intuitive ordering system
We managed to create an ordering system that makes work easier not only for chefs, but also for customers. The user can sign up, and after making their first order, all their contact information is saved in their profile and they never have to enter it again. You can literally complete your order with 2 clicks. In order for the customer to be constantly in the picture, an e-mail with a menu is sent to all users every weekend, which they can look forward to next week. And we made the chef's work easier with a clear summary of all the dishes that he has to cook and prepare in the following days.
The website meets the highest standards for SEO performance, availability and optimization. At the same time, we prepared legal documents for GDPR for the client and implemented all requirements for the correct handling of personal data.
Implementation from design to finished product
Hosting on our managed servers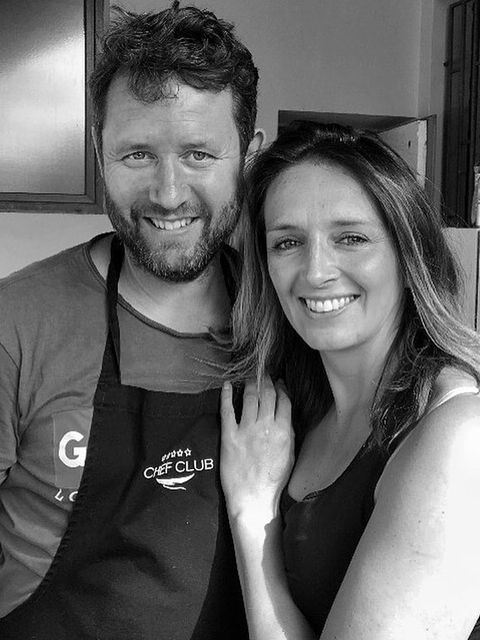 What about the client?
"With MadFox Design s.r.o. we have been cooperating for the second year. We wouldn't change. If you are looking for a friendly and distinctive approach, an endless range of creativity and above all a friendly spirit, this company will be right for you. We were not disappointed in the slightest with the services they offer. They were able to play with every detail. If there was ever any doubt, a short phone call was enough and the problem was solved. We appreciate their work and passion for perfection and we highly recommend them."
Kateřina a Milan Pospíšilovi, Campos Catering
MadFox design
We take our work very seriously, same way as you do.